Kudo International Federation Daidojuku
SHIBUYA BRANCH (SHIBUYA-EBISU-HIROO-HARAJUKU-JINGUUMAE)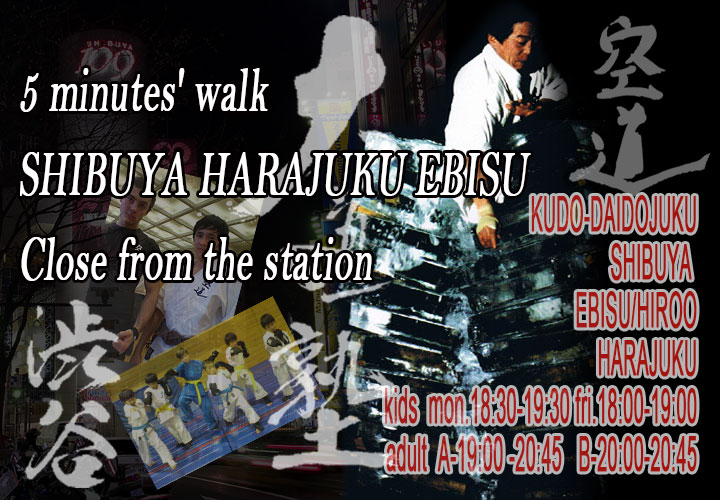 The Shibuya Dojo teaches Daido-juku Kudo as it is taught at the Sou-Honbu in Ikebukuro Tokyo.
"To become a tenacious person in society" is what can be learnt from Shibuya Dojo's Daido-juku Kudo.
By building up the soul, body and mind through training in Shibuya Dojo's Daido-juku Kudo, these qualities in life can be achieved."
Whatever the situation we are faced with, whether it be at work, at school, amongst friends or in our own families, we endeavour to promptly and harmoniously settle issues with corrective measures.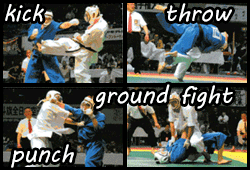 Kudo is a mixed Budo sport comprising full contact punches, kicks, throwings, and submission techniques on the ground.Kudo has its origins in Kakuto Karate (Combat Karate), but It is not just a mixed fighting with emphasis on competition side. It is a life-long sport, system for youth education, method of self-defence and health maintenance for adults. Along with this elements it stresses the "Reigi" or respect and etiquette in its tradition. In this sense it is a "Modern Budo" that has already spread in more then 60 countries around the world.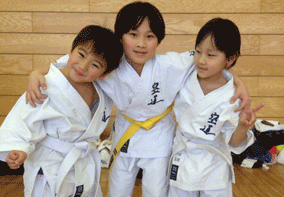 Kids・・・・・Children's classes.(4-15 years)
Children between the ages of 13-15 may be considered for the adult class, depending on their size and maturity.
Entrance fee・・・・・11000yen
monthly fee・・・・・6480yen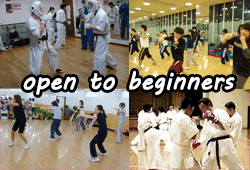 Adult・・・・・Men and women, young and old.(over14)
Entrance fee・・・・・12000yen
monthly fee・・・・・7560yen
Mon.

kids

18:30-19:30

Adult

19:00-20:45
Fri.

kids

18:00-19:00

Adult

19:00-20:45
———-
kids
———-
Adult
———-
Tue.

———-
 ———

Adult

19:00-20:45
Sat.

kids
18:45-19:45
Adult
18:45-19:45